Bhavani Properties is a Nellore-based, new generation real-estate development company.
Bhavani Properties is a real estate development company that focuses on creating spaces that are not only functional but are developed with the customer in mind and are engineered to perfection. As times have changed, we have decided that we play a big part in how we affect the environment; which is why our company is environmentally sustainable.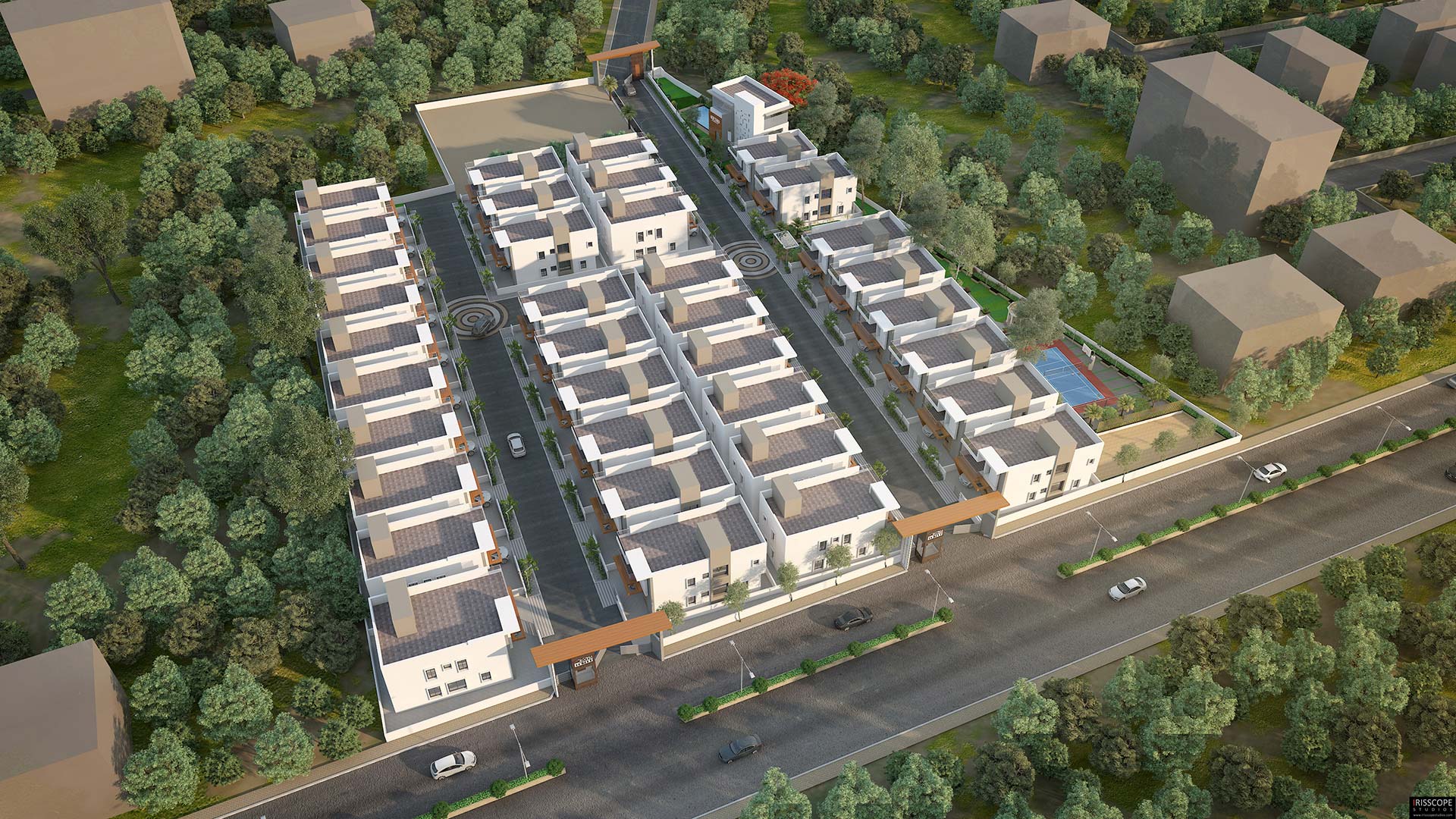 Mission
Our mission is to provide unsurpassed living and working spaces to our customers while ensuring that they are ergonomic, environmentally sustainable, and have impeccable designs. The materials we use are of the finest quality and the spaces are engineered to be user-centric.
Vision
Customer satisfaction is our highest priority. Our employees are trained to provide the highest level of service while still being cost-effective. We build lasting relationships with our customers by using ethical practices and being transparent through every step of our journey with them.
2018
Bhavani Vista
2017
Bhavani Icon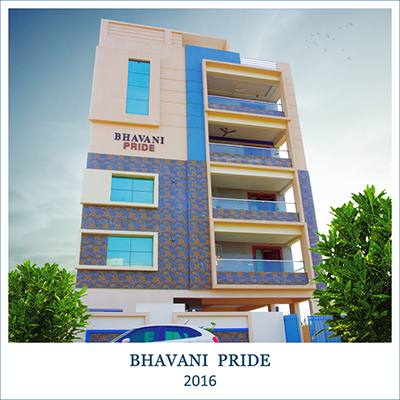 2016
Bhavani Pride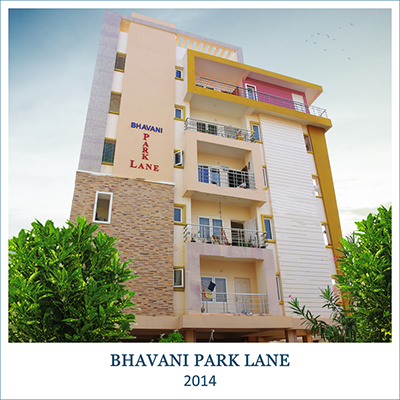 2014
Bhavani Park Lane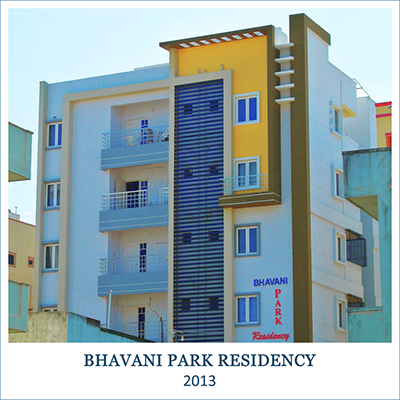 2013
Bhavani Park Residency
2012
Bhavani Park City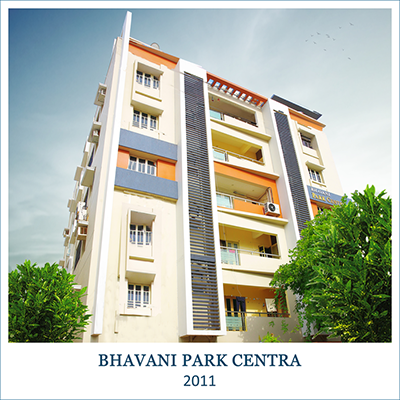 2011
Bhavani Park Centra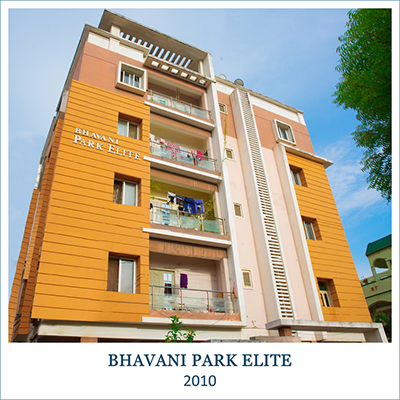 2010
Bhavani Park Elite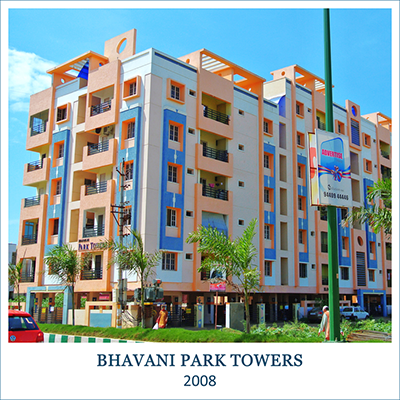 2008
Bhavani Park Towers
2019
Bhavani Aravindham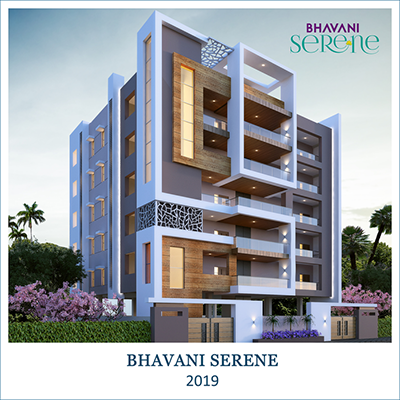 2019
Bhavani Serene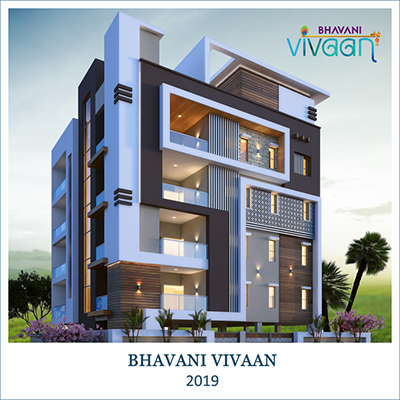 2019
Bhavani Vivan
2019
Ram Square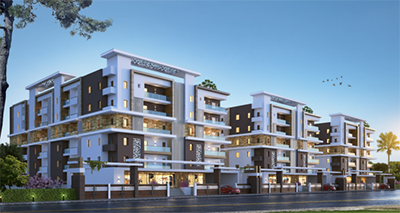 2022
Bhavani Sky Towers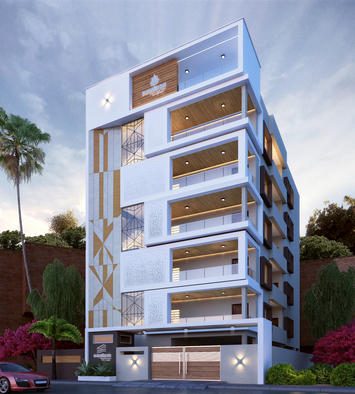 2022
Bhavani Fortune Prime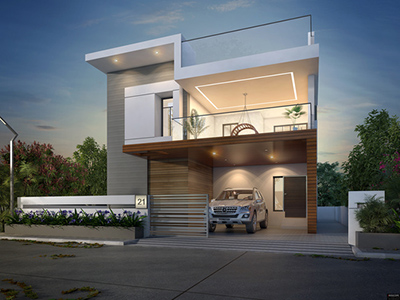 2022
Bhavani New Town
Why Bhavani
Bhavani Properties uses sustainable and ethical practices to create unique homes. They are elevated, modern, innovative, and striking which helps us to continuously develop in the real estate business.
Maximized Space &
Ventilation
Knowing our climate and environment, Bhavani Properties has built all their houses with the comfort of the customer in mind, and has maximized spaces and ventilation so the customer are in perpetual luxury.
Multi Level
Quality Checks
While the properties are being built, we keep an intense focus on checking the quality of each item used in construction.
Kids & Senior Citizens
Friendly
Our homes are made for small and large families, making them suitable for their elderly parents or grandparents and even children.